St. Clair County Law
We're devoted to providing high-quality, cost-effective representation to the St. Clair County area.
With decades of providing excellent legal service to our clients, we are recognized as the premier legal firm serving all of St. Clair and surrounding counties. We are dedicated to our local community in many ways. In addition to our legal practice, the members of our team are leaders in the community from serving on non-profit boards to coaching youth sports. Legal experts that serve the Port Huron public are attorneys you can trust to get the justice you deserve.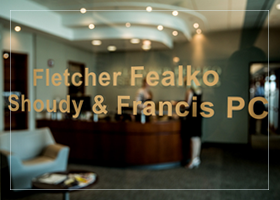 We are well versed and have expertise in the following areas:
Business Formation and Governance
The Firm handles all aspects of business formation and governance. The Firm's business law work group includes Gary Fletcher, David Devendorf and Marc Oswald. Our expertise and 30 plus years of experience allow us to give you high quality, cost-effective legal advice ranging from the formation of your business to the sale or transfer of such. Our experience ranges from advising family owned companies to a business that raised $230 Million for a potential purchase of a bank. We routinely deal with business sales, succession issues, shareholder disputes and similar matters.
Estate Planning and Probate Law
The Firm handles all aspects of estate planning and related matters, including wills, trusts, patient advocate designations, durable powers of attorney, probate administration, guardianships, conservatorships, and business succession planning. The Firm's Estate Planning and Probate Law work group is headed by David Devendorf and Marc Oswald. We pride ourselves on providing comprehensive and cost-effective solutions that address the unique needs and circumstances of our clients.
Family Law
The Firm handles a full range of family law matters counseling clients regarding their rights to handling complex asset divisions in Macomb, Sanilac and St. Clair Counties. The Firm's Family Law Work group is headed by Dana Van Drew, the leading family law attorney in St. Clair County.
Insurance Defense
The Firm represents private and public insurance companies in Lapeer, Macomb, Monroe, Oakland, Sanilac, St. Clair, and Tuscola Counties and has done so for more than 30 years. The Firm's Insurance Defense Work Group consists of Bill Fealko, Todd Shoudy, Al Francis and Tori Ferres. The Firm has been successful in obtaining dismissal of many cases and for those that need to be resolved we work hard to make that happen a reasonable valuations while containing the defense costs.
School and Municipal Law
The Firm is one of the leading experts in School and Municipal Law representing clients in Lapeer, Macomb, Oakland, Sanilac and St. Clair Counties. Gary Fletcher heads the Firm's School and Public Law Group. Our firm has been one of the leading school and municipal law attorneys in the State of Michigan for more than 30 years. Our work in this area includes general school law issues, Board policies and procedures, labor matters, collective bargaining and dealing with general day-to-day questions.
Litigation
The Firm has amassed an unrivaled history of litigation success both on behalf of Plaintiffs and Defendants. The Firm's Litigation Work Group is headed by Gary Fletcher and includes Bill Fealko, Todd Shoudy, Al Francis and Tori Ferres. The Firm has successfully represented clients in actions across the United States from the United States District Court of Alaska to the United States District for the Eastern District of Pennsylvania. The Firm has had significant success pursuing employment discrimination and whistleblower claims on behalf of aggrieved Plaintiffs and defending companies and municipalities as well. We have also successfully litigated many business disputes, personal injury cases and a multitude of other kinds of cases. We offer cost effective and aggressive representation.
Labor and Employment Relations
The Firm has over 30 years of experience in representing public and private sector clients in labor and employment disputes. The Firm's Labor and Employment Relations Work Group is headed by Gary Fletcher and Todd Shoudy. The Firm's representation ranges from the development of negotiating strategy to the arbitration of disputes. In our experience, successful negotiation of labor agreements begins with a clear understanding of the clients situation and objectives. Accordingly, we treat strategy planning and progress meetings as critical aspects to the development of any successful agreement. The Firm has negotiated over 50 complex collective bargaining agreements and successfully handling approximately 100 labor arbitration cases, including many discharge or discipline cases. We have extensive experience assisting municipal clients in addressing rising health care costs, including implementation of alternative health care programs that have resulted in substantial savings to employers and successfully defending employee challenges to such modifications. The Firm has successfully handled several hundred arbitration, MERC and Act 312 arbitration cases on behalf of its public clients.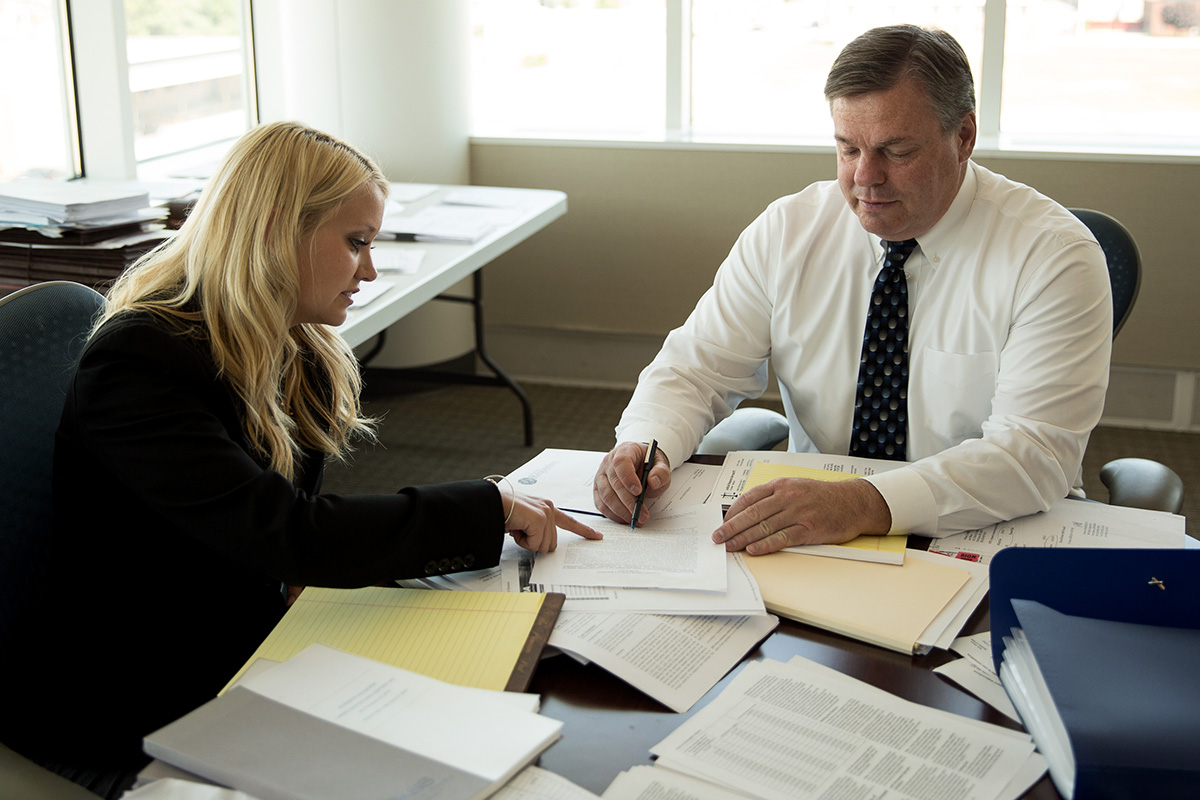 Contacts us today to learn more!